From eminent lawyer to acclaimed consultant
Ann's interest in consultancy and training began at Alexander Harris where she developed a highly-successful programme for the firm's young professional staff. The programme encouraged staff to develop their legal careers within Alexander Harris, enabling the firm to achieve a high level of organic growth and reduce staff turnover. In particular, Ann enjoyed helping her younger partners to perform effectively when being interviewed on TV and radio, giving them the benefit of her considerable experience of the media.
It was her growing involvement and satisfaction in these activities that was to eventually lure Ann away from full-time legal practice and into the fields of business consultancy and training.
Ann Alexander – business consultancy
By 2006, Ann was being increasingly approached by professionals within the legal marketplace. Impressed by the outstanding growth and success of Alexander Harris, they wanted Ann's expert advice to help them develop their own businesses.
It was partly in response to these approaches that Ann decided to establish her own business consultancy. She now operates as a freelance consultant from her base in Hale, Cheshire. Ann provides advice on all aspects of business development to professional service firms and businesses.
Case study – Cheselden Continuing Care Ltd
Ann has provided extensive business development advice to this new company, that was set up in 2007. Cheselden is the leading independent continuing care review specialist in England.  They help patients and families who have been turned down for funding to pursue their case for free NHS Continuing Healthcare and for restitution of monies that have been wrongly paid for care.  Under Ann's expert guidance, there is already considerable recognition of and respect for the Cheselden brand and the business is growing rapidly. Ann's specific areas of involvement with Cheselden were:
Setting up the initial consumer offering

Brand development

PR & marketing, including sourcing and appointing appropriate vendors

Website development.
Alexander MacDonald – media & communications training consultancy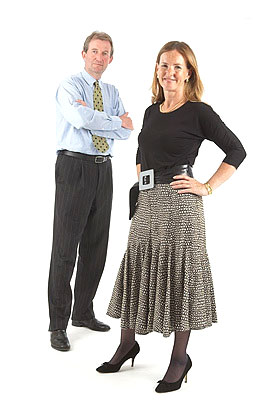 In May 2007, Ann set up Alexander Macdonald LLP with Alistair Macdonald, an award-winning former TV presenter. The company delivers training to a wide range of business types across the UK and internationally. Alexander Macdonald teaches firms how to develop their business through better communication and effective interaction with the media. Their clients benefit hugely by learning from the wealth of experience that both Ann and Alastair possess in these areas.
Whilst at Alexander Harris, Ann's media strategy revolved around publicising her own cases in the media. By becoming an informed observer and commentator on other newsworthy cases and issues, Ann built an enviable reputation both for herself and for the firm. Increasingly sought after by TV, radio and press, every appearance brought in new business for Alexander Harris. Ann's top tips of always returning journalists' phone calls and always making quotable quotes have resulted in her being described as the 'fourth most quoted solicitor' in a 2005 Sweet and Maxwell survey. Ann is also an established documentary maker and broadcaster.
Ann's business partner, Alistair Macdonald, has owned and run a media training company and consultancy since 1989. He has taught directors, partners and senior managers from more than 20 countries and 5 continents how to be better communicators. Before turning his hand to consultancy, Alastair interviewed thousands of people for TV programmes aired on the BBC, ITV and Channel 4. He ended his broadcasting career as one of the BBC's elite corps of correspondents.
Alexander Macdonald's specialist areas include:
More details about Alexander Macdonald can be found on their website including:
Full course details and enquiry form

Client list, testimonials and case studies

Articles and commentary written by Ann and Alastair

News blogs and press information.